Tomorrow, we will be hot-footing it up to the penthouse suite of the Radisson Blu Edwardian Hampshire in London's Leicester Square. The reason? A most auspicious occasion as we will be attending the launch of James Sale's new book 'Mapping Motivation - Unlocking the Key to Employee Energy and Engagement'.
Most of you will know that we are huge fans of Motivational Maps. In fact the tool has not only been central to our approach since we formed Motivational Leadership but it's also the reason Kate and I met all those years ago!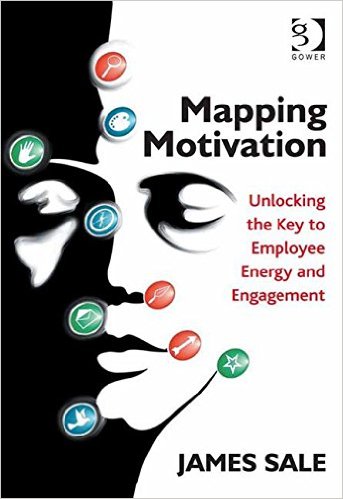 This book is the 'how to' guide for individuals to understand the roots of motivation. More than that, it is intensely practical as the reader is taken on a journey of self-discovery - identifying and understand the motivators that drive them, personally. For that is what motivation is - a deeply personal thing that many cannot even articulate to themselves, never mind other people.
The work that James has embarked on for the last 10 and more has transformed our understanding of how we can identify and measure people's motivators in the workplace. For those involved in trying to get the best out of themselves and other people the model that he has developed with 'Motivational Maps' is described in depth and will make a profound difference to those who read this and learn from it.
We really believe that the launch of this book heralds a new opportunity to open up the mysteries of motivation to the masses.
So, are we excited about the launch tomorrow? You bet we are!
P.S. if you'd like to buy a copy you can do so here: Mapping Motivation - Buy the book.
P.P.S. By working through it you are effectively coaching yourself and - be sure to read it carefully because there is a gift contained within!
---