CREATE motivation and shift the human experience of work
There are huge challenges ahead of us and sheer grit and determination will not see us through.
When it comes to enhancing performance at work, we need something more sustainable, something that comes from within, something more 'human'.
We need to align our actions and intentions to our motivations.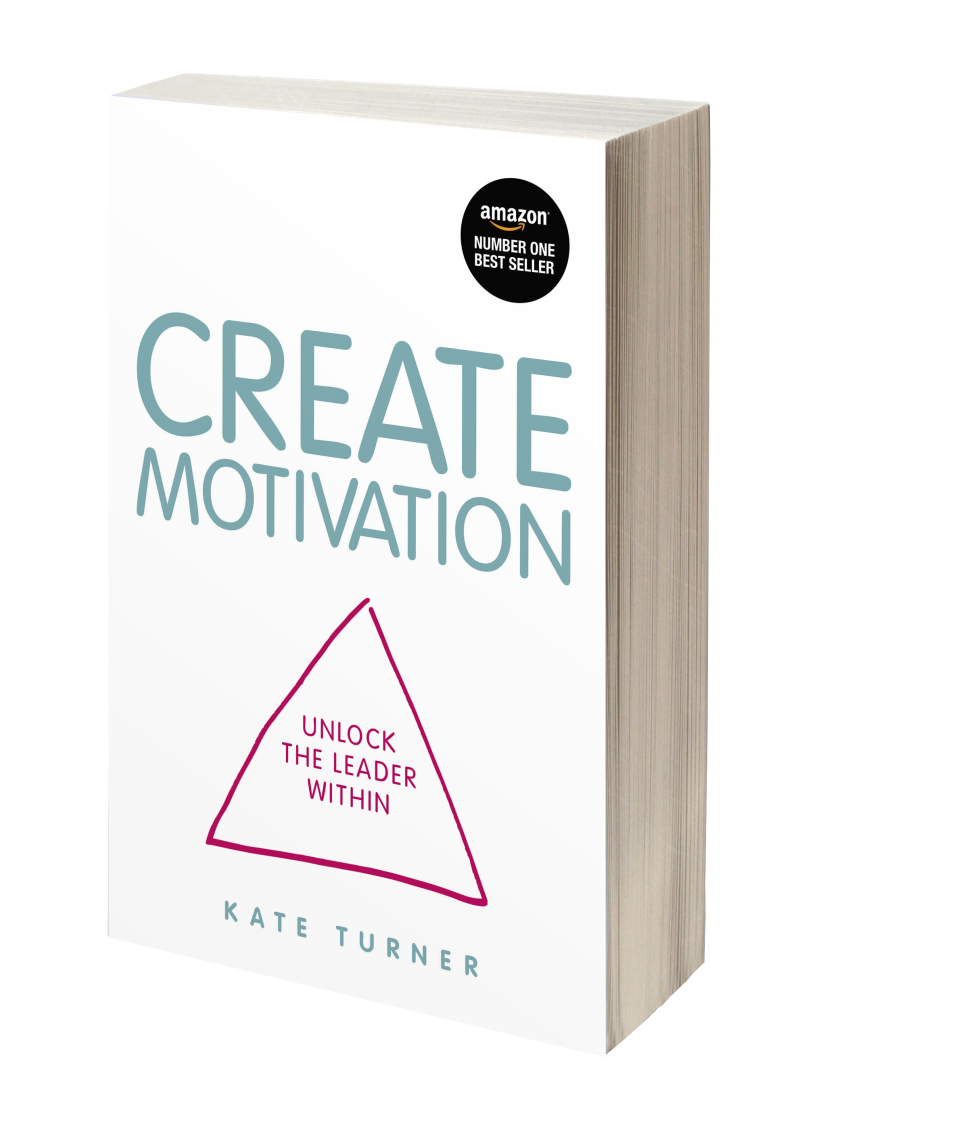 We provide coaching, training and consultancy to organisations that want to harness the motivation in their teams and across their business in order to improve outcomes for people and companies alike. We believe that when this happens, we will create healthy minds, healthy communities, healthy economies and a healthy planet.
Our methodology is based on 20+ years experience of working with leaders across all sectors. By aligning people's talents to their motivation, they naturally create the environment for themselves and other people in their teams and networks to thrive, to collaborate in a common cause and to deliver on both purpose and profits.
Putting motivation at the heart of what you do
CREATE Motivation is a model aimed at harnessing motivation, honing skills and combining these to inspire people to step up and be leaders, and to deliver on their organisation's purpose – and beyond. It is a methodology that leads to higher levels of performance. It is a methodology that shifts the human experience of work.
It is a model that puts motivation at the heart of everything we do.
Not only will this approach help people become the leaders we need now, it will also help them discover how they want to emerge as a new leaders in times to come.
Who is CREATE Motivation for?
Do you want to deliver on the organisation's purpose?
Do you want to develop a more human experience of work?
Do you want to inspire people to step up to be leaders?
Do you want to unlock the leader within you?
Most of all, do you want to love your job and feel fulfilled by work, and inspire others to feel the same?
If so, this approach is for you.
What is the CREATE Motivation model?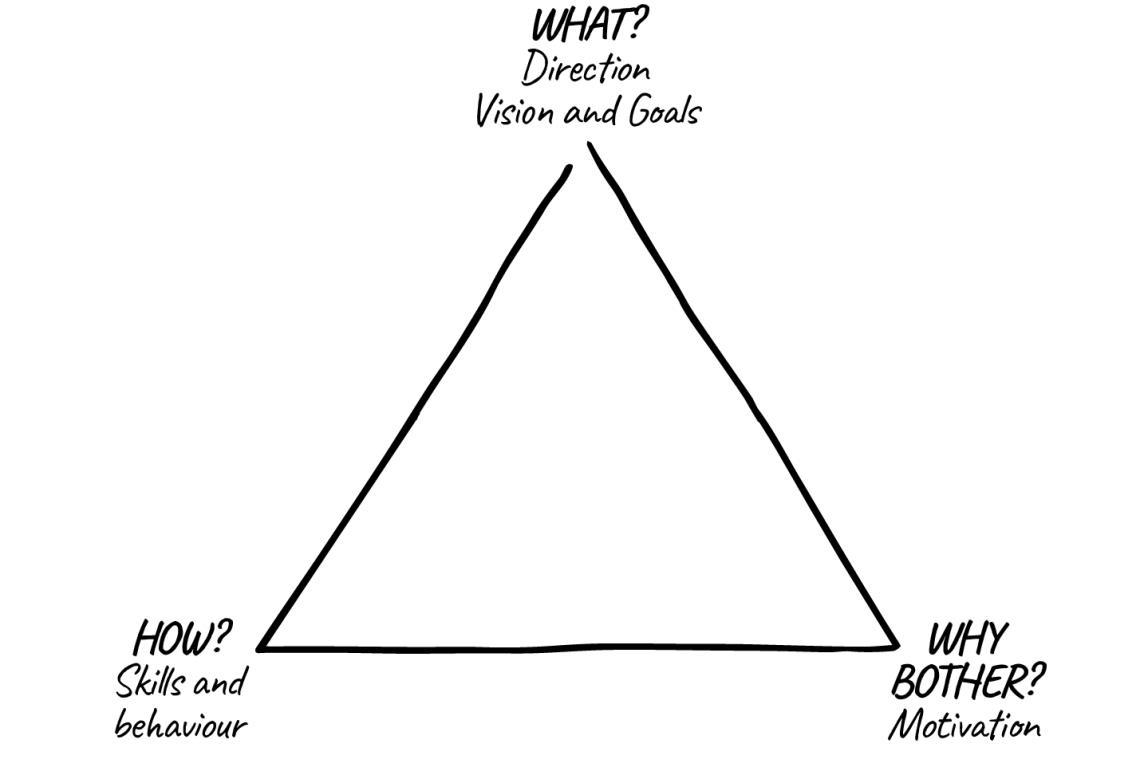 The CREATE Motivation model has performance at its heart. We call it the Success Triangle.
The 'What?' is about setting direction. It's about knowing what good looks like in terms of impact, results and outcomes. It gets translated through an organisation in its strategy, the business plan, objectives, job roles and more.
The 'How?' is about the skills and behaviours that exist within an organisation - the ones which are nurtured and sought after, the ones which set you apart from your competition.
The 'Why Bother?' is about motivation; the reason why people want to work in this organisation, and the reason why people want to perform at their best and go the extra mile.
We know that when people align their 'What, How and Why Bother?' with that of their teams and organisation (and the communities they serve), performance and success is optimised; it means we can be efficient and effective at work. More importantly, it means people are able to show up fully, step into their leadership and be the best version of themselves.
Embrace the Current Reality
We also know that, over time, people change. And yet, people, teams and organisations often don't spend enough time acknowledging the vantage point from which they now stand, before they set off in a new direction. They overlook and undervalue vital aspects that have driven performance to date. We help people embrace their current reality.
Envision the Future
We also know how hard it is to set direction, to decide and articulate what 'good' looks like. We help people envision a future which looks at impact, behaviours and motivation.
Check for Alignment
And when the direction of travel does not have clarity and explicitness, people go off at tangents, believing they are delivering what is needed. In reality, they are wasting resources. We can show you how to check for alignment at all levels.
Test-out Before You Take Action
We know that once a plan is coming into form, the excitement and drive to achieve it can mean we sprint out of the starting blocks not necessarily having first checked we have the right running shoes on! Time spent now considering what hurdles we might come up against, and where we might gain better traction, all aid success. We help you test-out the route so you can identify obstacles and opportunities along the way.
Engage for success
We all know how important engagement is. Bringing people along with us and enabling their success alongside our own is a vital component of leadership. We show you how you can engage for success.

CREATE Motivation is a Team and Organisational Development Tool
The CREATE Motivation model is one that works at every level of an organisation.
Individuals are easily able to follow the methodology for themselves. We have a wealth of resources available for individuals and offer one-to-one coaching when extra support is needed.
However, the approach really comes into its own when applied at team and organisational levels.
For teams, we run workshops to help diagnose what is driving performance and to identify their de-railers. We are able to hold the space for deeper discussions about performance, self and team awareness, stress, resilience, conflict, trust and more - all because we look not just at behaviour, but what is driving that behaviour.
At an organisational level, we are able to co-develop plans with you for all stages of the employment life cycle that use the CREATE Motivation methodology.
Working Across the Employment Life Cycle
We can show you how to integrate motivation into recruitment and onboarding processes to enable a better fit and better early performance. We can help you redesign performance reviews to be more meaningful. The CREATE Motivation model can be used to enhance learner engagement in graduate, talent, team and leadership development programmes. And it can be used to better understand Reward and Recognition strategies. Furthermore, we are able to align the three elements of performance (the 'What?', 'How?' and 'Why Bother?') to have a positive impact on the human experience, talent development and culture creation.
To find out more about CREATE Motivation and how you can use this approach in your business, contact us.
To buy the book, CREATE Motivation - Unlock the leader within, written by our Founder, Kate Turner, click here.