Liberating Leadership®
Liberating Leadership® is a three-day programme to equip organisations with a dynamic end-to-end process for developing leaders at all levels and to give them the edge.
At Motivational Leadership we use this proven and award-winning approach to leading and developing high performance. The process is based on 25 years of research and testing and includes tools act as a blueprint for managing people.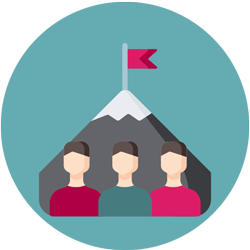 Liberating Leadership® works by taking existing, popular models of management and combining them in a particular order – the order that research has shown successful leaders use them in – to give a blueprint for leading and developing high performance in organisations. It enables leaders to work confidently in a deliberate way with their teams, knowing what they need to do at each stage of the team's development.
This not just a leadership programme. It's a way of life, which can impact every aspect of your life.
If you are in leadership and development and would like to become accredited in Liberating Leadership® then drop us a line and we can talk you through the process. Contact our leadership trainers today.