Motivational Maps
Motivational Maps® are an ISO accredited, online diagnostic tool to enable people to gain clarity about their motivation – the energy that drives action and enables success.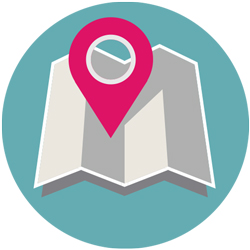 Using the tool people will understand motivation at a deeper level and learn what they can do to improve results, increase resilience and well-being, enable greater employee engagement and ultimately be happier at work.
Motivational Maps® take less than 15 minutes to complete online and work by asking some simple questions. The results are 95% accurate.
Results an organisation can expect from Motivational Maps® include:
Understand what motivates each individual and what drives them to be productive;

Increases self-awareness of individuals especially with regards to decision-making, relationship building and leadership style;

Improves empathy of team members by helping them identify what matters to those around them;

Provides powerful insights into team dynamics to strengthen relationships, improve effectiveness and build trust;

Uncovers the reasons for team conflict.
Maps can be used for all of the following:
Recruitment and onboarding;

Talent management;

Graduate and apprenticeship programmes;

Leadership development;

Team dynamics;

Culture change;

Conflict resolution;

Performance management;

Reward and recognition strategies;

Engagement plans;

Outplacement;

Volunteering programmes.
If you are in leadership and development and would like to become accredited in Motivational Maps® click: Motivational Maps® Accreditation.
---
To download an example Motivational Map, click the button below

If you are a coach, Leadership and Development professional or business leader seeking to increase the motivation within the teams you influence, why not take 10 minutes to complete your own FREE Motivational Map.