Leading and Developing High Performance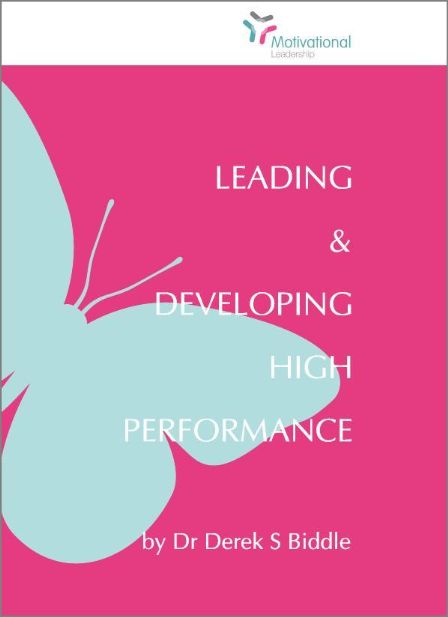 Based on the renowned research by Dr Derek Biddle, this accompanying book to our flagship leadership programme provides managers with a step by step process to go from transactional to transformational leadership.
The origin of the book was research into what high performing leaders actually do to create sustained high performance on a day by day, week by week basis.
Research was gathered from a range of industries and market sectors including central government, large commercial organisations, small boat building companies and financial services, to name but a few. The findings were stark:
High Performance is not an accident but is 'caused to happen' by a leader.
This book consolidates and describes the particular way of working and consistency of approach which high performaing leaders had but others lacked. This way of working can be learnt and mastered and is described in this book.
'The purpose of Leading and Developing High Performance is not to promote the latest 'theory', nor is it a prescription for a universal panacea. Rather it shares successful methods of enabling people to meet the needs of the times.'
Derek Biddle, PhD, MSc, CPsychol, AFBPsS, FIPB
Contact Us
Motivational Leadership
The Chapel House
High Street
Chapmanslade
Wiltshire
BA13 4AL
United Kingdom
t: 0845 123 3959
email us