Jo Matthews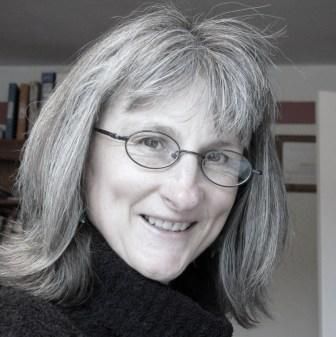 How did you get to where you are today?
I have always been fascinated with experimenting, doing action research from the age of 3, (much to the concern of my parents). I'm always looking for better ways of doing things, not just accepting 'that's how it's always done', creating and innovating. After taking a post graduate executive management course with the House of Fraser, I found myself running the training department, and was poached by the local Further Education College to run their management courses. Over 24 years in the sector, I moved through teaching roles, middle and senior manager roles spending the last 12yrs in the sector as a Deputy Principal of a college of Further and Higher Education where I used coaching as an integral part of my leadership skills.
Being a keen environmentalist, I introduced a whole college strategy for Education for Sustainable Development, and to support my own development undertook an MSc in Responsibility and Business Practice. Through this, I became passionate about working with others to help them see how to spend more time reflecting on their practice and less on being mechanistic and target driven. I had an urge to get back to one to one and small group learning, so I honed my coaching skills with the Behavioural Coaching Institute and became an accredited assessor for the BarOn Emotional Quotient Inventory. I now coach senior teams and executives across the public services and NGO's, and deliver training in strategic development, organisational and cultural change and coaching and mentoring. We experiment together, based on sound personal experience and theoretical underpinning.
How do clients describe you?
Inspirational, motivating, non-judgemental, accepting, astute listener, challenging.
How would you describe your approach?
Pragmatic and common sense. I have a skill at listening at the level of clients, and to what is behind what they are saying, and challenging them gently through 'wicked questions', creating new insights and learning.

What areas of your work are you particularly passionate about?
Authentic leadership and what makes leaders lose their connection with their values.
I'm also passionate about nature and our place in the world, and how as leaders, we can learn so much form the natural world around us.

Which clients have you worked with?
I have worked with governing bodies, senior management teams in public and non governmental organisations, individual CEO's and Senior managers, and carried out action research for government departments on governance and authentic leadership.

What is your favourite leadership and management book and why?
There are too many parts of too many books, but at the moment I refer a lot to Peter Senge, Fifth Discipline, and Fisher, Rooke and Torbert ' Personal and Organisational Transfornmations through Action Inquiry'

What's your favourite saying or quote?
'You don't know what you don't know'
'We cannot solve our problem with the same thinking we used when we created them' Einstein
Contact Us
Motivational Leadership
The Chapel House
High Street
Chapmanslade
Wiltshire
BA13 4AL
United Kingdom
t: 0845 123 3959
email us