Erica Gee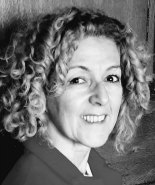 Erica is a consultant, coach and facilitator.
She has twenty years' experience working alongside diverse leadership teams, coaching for high performance and improved results both as an operational and leadership development facilitator. Erica has extensive experience within retail, notably with John Lewis Partnership.
Erica works with senior teams and individuals from a range of disciplines including Finance, IT, Design, Buying, Journalism, HR and Customer Service. She has seen teams transform their behaviour, their ways of working and their results through her work alongside them.
Insights Discovery® wheel position: 27 – Helping Inspirer
Top 3 motivators: Spirit, Expert, Searcher
Top 5 talents: Individualisation, Communication, Woo, Positivity, Maximiser