About us
Our mission is to shift the paradigm around motivation in the workplace.
We believe that by working in partnership with clients we can fan the flames needed to drive up motivation in the workplace and so enable leaders to make a positive difference to their corner of the world.
We are creating a world where:
Leaders want to be leaders; to continually grow and develop and create the space for their team members to fulfil their true potential
Where the task of leadership is at the top of the 'to do' list, rather than floundering at the bottom
Where motivation is a natural part of everyday work conversations rather than just discussed in response to staff surveys
About Kate Turner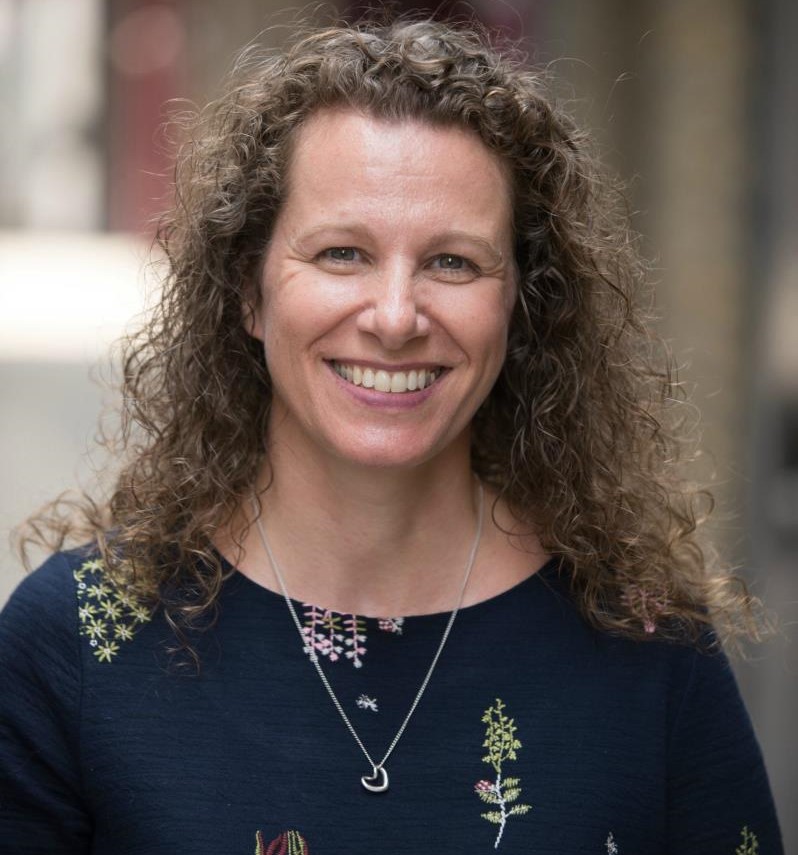 Kate Turner founded the business in 2008 after a successful career as an HR Director in the Oil and Gas Sector. She has seen first-hand the negative effects of poor leadership: on individuals, teams and businesses. She has also been lucky enough to have worked for exceptional business leaders who inspire the confidence in others to act, who compel people to give of their best and who effortlessly add value to the teams they lead.
Kate is passionate about enabling individuals to develop, leaders to flourish and organisations to succeed, so they can all make a positive contribution to the world we inhabit – whether that be in 'hard' business terms or 'soft' rather more human terms.
She works closely with both the creator of Motivational Maps, James Sale, and the author of the award-winning Liberating Leadership programme, Ali Stewart. This enables our programmes to remain true to the research that influenced them and current in terms of their application.
Kate is also an expert speaker on the subject of motivation for the Uspire Group
So what drives Kate?. Her top three motivators are: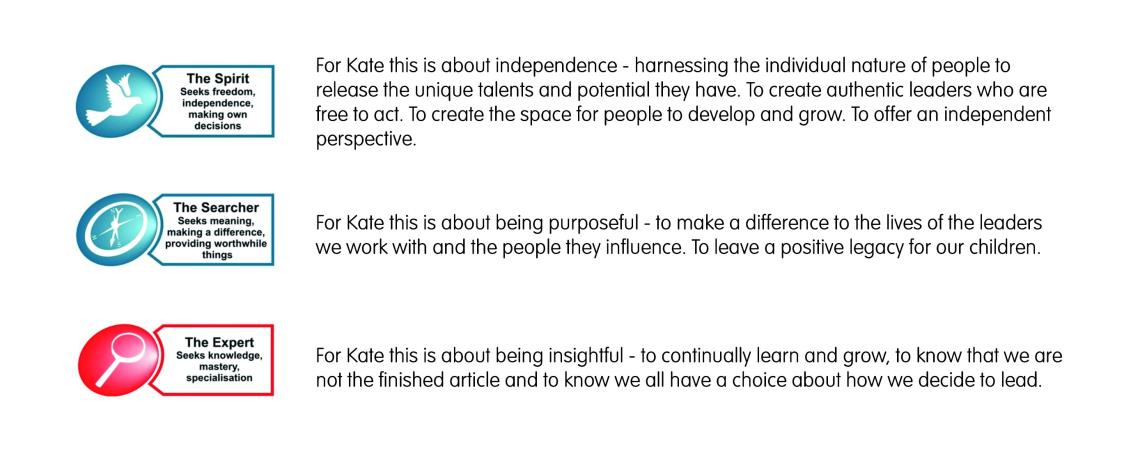 We are also a strong advocate of the psychometric profiling tool Insights Discovery and Kate's Insights profile is Motivating Director – which seems quite apt!
Extending our reach
Our ambition is so big that we want to stretch beyond the immediate reach of our own team of trainers and coaches.
We do this by accrediting coaches, Leadership and Development professionals and business leaders to use the Motivational Map tool with their clients and within their businesses.This equips leaders with the language, skills and metrics to drive up motivation in the workplace.This will help us achieve our mission of changing the paradigm around motivation in the workplace.
To find out more about how to become an accredited Maps Practitioner, click here